2009-08-16
Death Pop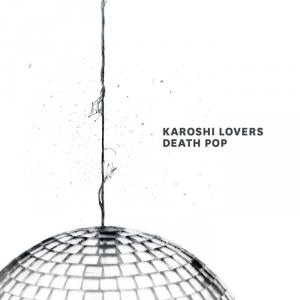 Karoshi Lovers' second album Death Pop will be released in Finland on September 2nd. The name of the album, Death Pop, sums up the elements which load the album with electricity. Bubblegum pop melodies and captivating dance rhythms crash in the darkness with rusty sounds and a twisted beat. Although no-one ever knows where this might be leading to, everything is done with a smile on the face.
While working on Death Pop songs Karoshi Lovers sharpened their melodies and surprised themselves with couple of new rock riffs. The new songs were tested at live shows before the group hit the studio with the producer Rami Helin in the beginning of the summer of 2009. The composing responsibility was divided between the band members, and as a result to this method a new kind of glow and passion can be heard in Ms. Stresses interpretation.
"Karoshi" is a Japanese term and it means "sudden death from overwork". Karoshi Lovers released their debut album The Revolution Is Over in february 2008. At that time they had worked with their material less than a year and played only four gigs. Dark party songs and intensive gigs soon turned out to be a trademark for the band and that has unavoidably spread the word of the band to the larger amount of music lovers.
9PM-records will release Death Pop in Germany, Austria and Switzerland in the end of September. The band will also tour in these countries in October. In Finland Death Pop will be released through Riemu Records.